Change Password
This manual updated February 1, 2020
This topic describes how to change your TAP EventPLUS password. Note that you must be logged into EventPLUS to change your password.
Changing Your Password
To change your password:
1. Navigate to the Edit Profile page by clicking your name in the top right corner of the TAP EventPLUS page.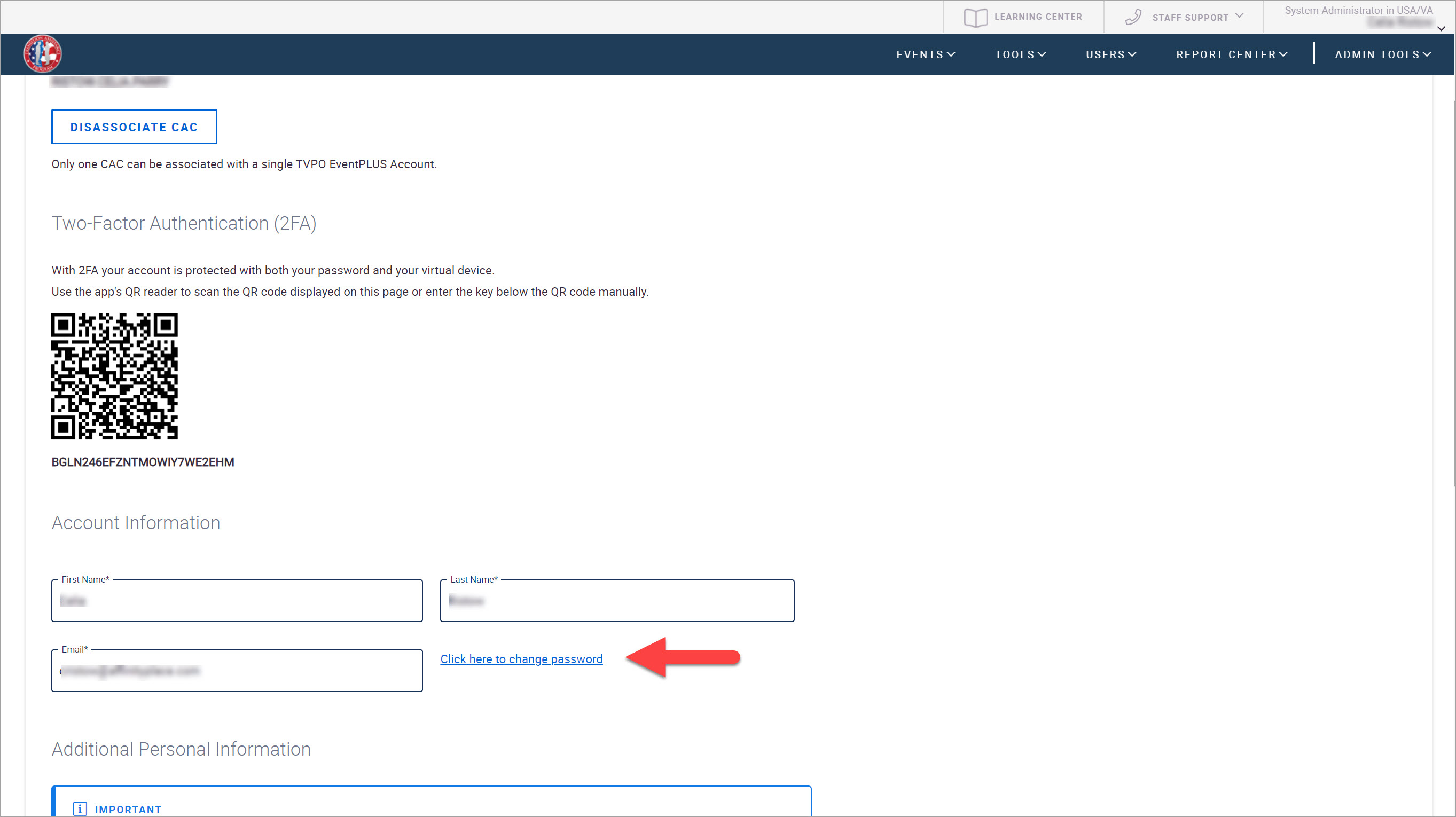 From the Edit Profile page, click the Click here to change password link. The Password Change page appears.
2. Do one of the following:
Type your new password in the New Password and the Confirm Password fields. Per DoD guidelines, your password must contain at least 15 characters and include 2 uppercase letters (A, B, C, D...), 2 lowercase letters (a, b, c, d...), 2 numbers (1, 2, 3, 4...) and 2 special characters (!,@,#,$...). Note that DoD guidelines for creating your own password are identified on the right side of the page.
Generate a password automatically by clicking the Generate Password button. The system generates a 15-character password for you and displays it in the New Password field. Note that the automatically generated password contains the appropriate combination of characters as outlined below. If you prefer to return to the password entry fields and enter your own password, click the Enter own password button.
Tips for Creating a Password